This circuit allows PWM (0 - 5V) control for drivers analog, PWM (0 - 10 V) or non-dimmable.
Also allows use a power supply (e.g. 12 - 48 V) directly connected to LEDs but, without current control.
The schematic: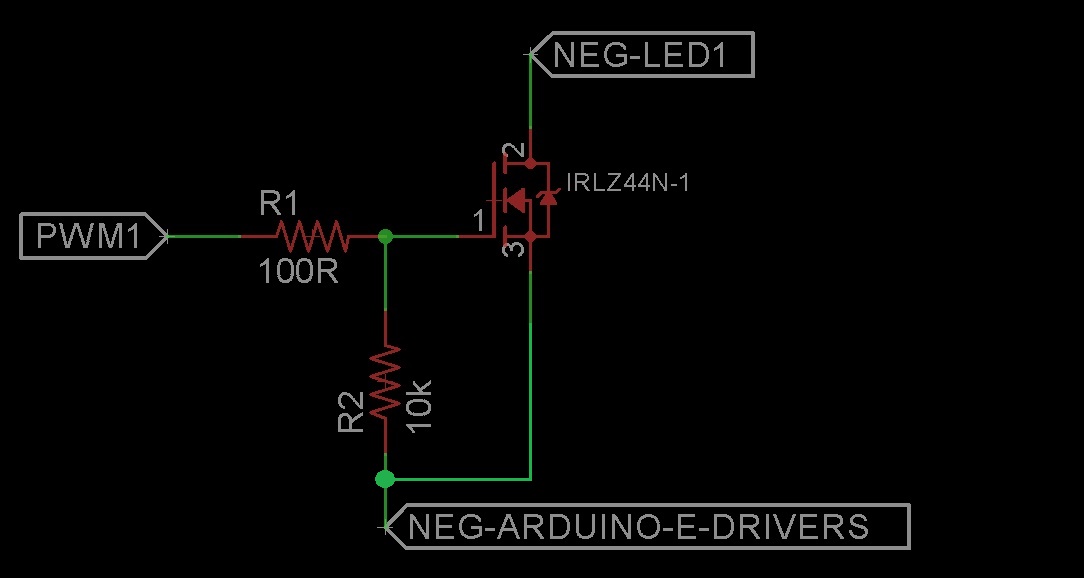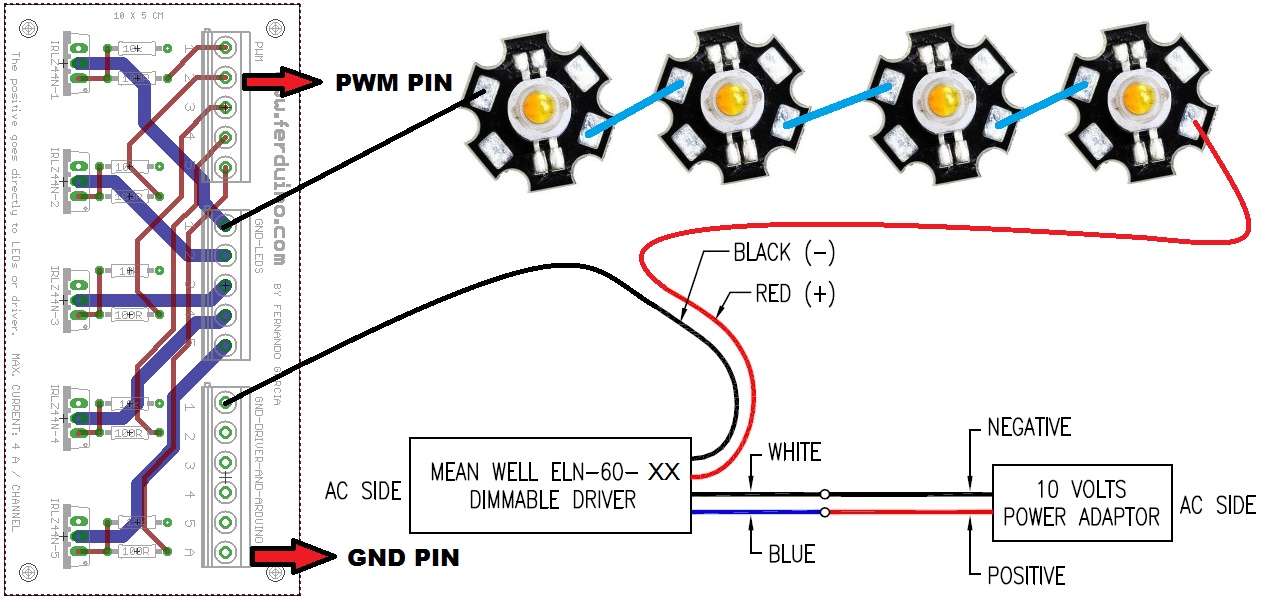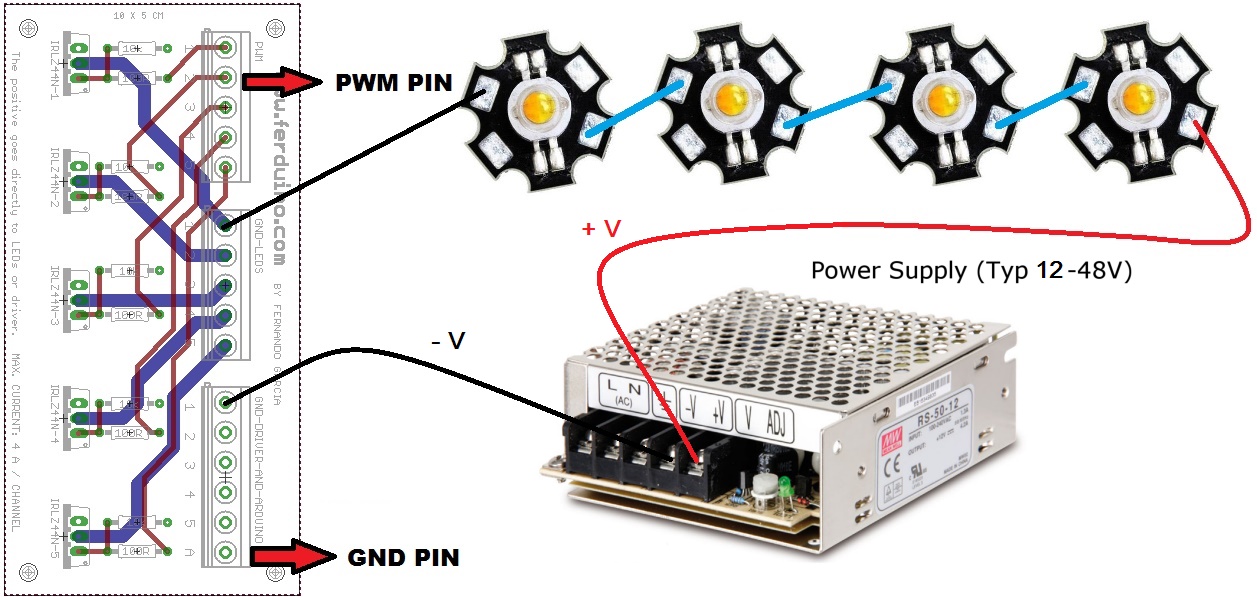 With this project you can buy the PCB and build your own board.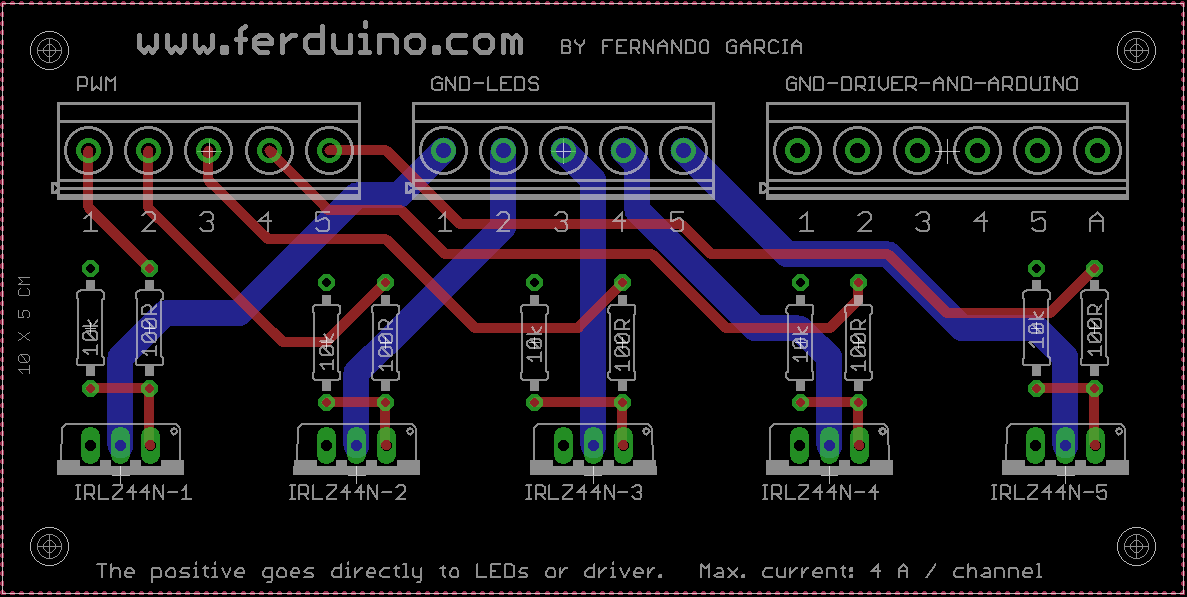 http://ferduino.com/wp-content/uploads/ ... Gerber.rar
You can see the gerber files using the
Gerbv
.
To open the files go to
File / Open layer(s)
and select the gerber files.
You can buy the PCB from
Itead Studio
by example.
Other options of wiring:
viewtopic.php?p=1315#p1315
viewtopic.php?p=824#p824
A good video showing how a MOSFET works.

Watch on
youtube.com