Hi!
If do you have difficult to update your code because the PC is away from controller or USB port is hard to reach follow this tutorial to see how to update the code using WiFi.
Parts:
1 x
NodeMCU V3
;
1 x
Logic level shifter 5 to 3.3 V
;
1 x
Switch 2 or 3 poles
.
Wiring:
Video:

Watch on
youtube.com
After get some experience using AVRDUDESS you can try send the code directly from IDE but this way sometimes fails and it is hard to debug.
1 - Select Arduino as ISP: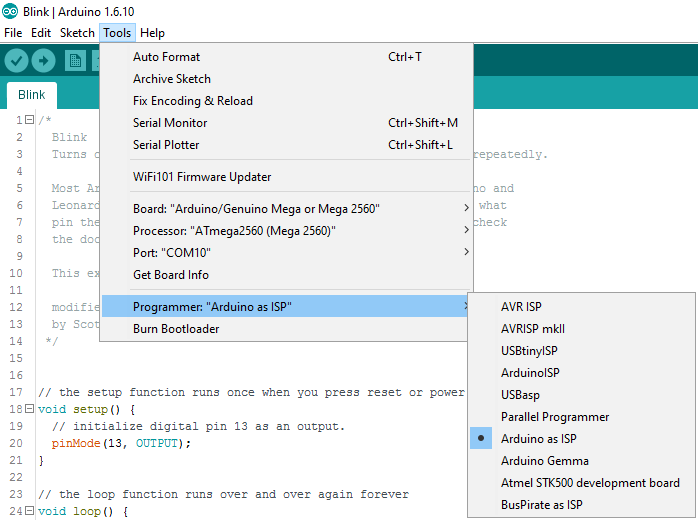 2 - Upload using this option: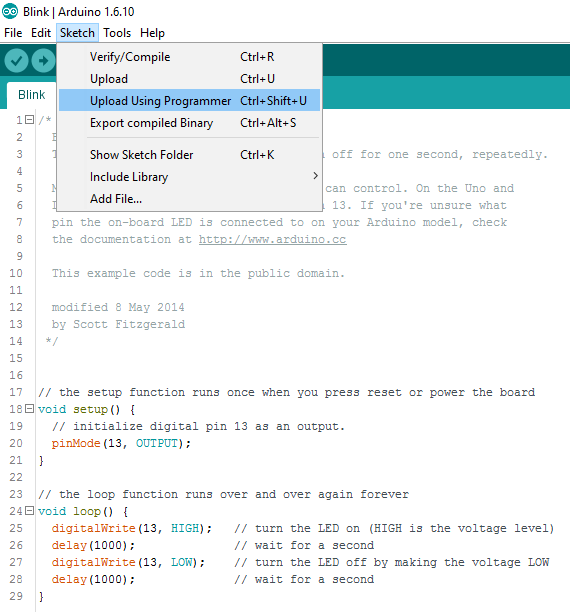 P.S For now is not possible use the NodeMCU as MQTT client and ISP programmer.
Enjoy.

WARNING: DO NOT try install the code using this method if do you haven't some experience with Arduino.